"lively, incisive soprano"

New York Times
Ms. Pogorelc is currently an ensemble member of The Patrick G. and Shirley W. Ryan Opera Center at Lyric Opera of Chicago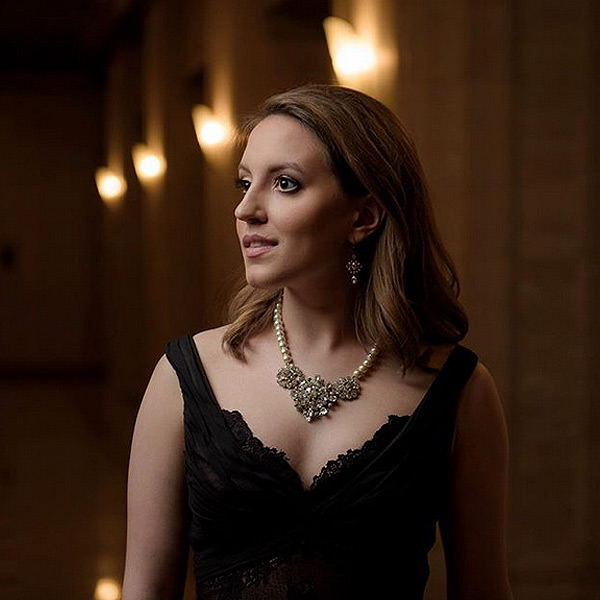 Ms. Pogorelc is currently in her second and final season at the Lyric Opera of Chicago, singing Masha in Tchaikovsky's Queen of Spades and covering Zerlina in Don Giovanni, Waldvogel in Wagner's Siegfried and Woglinde in both Wagner's Das Rheingold and Götterdämmerung. She also performed in concert in a collaboration between the Ryan Opera Center and Civic Orchestra of Chicago in June, under the baton of Michael Christie. In January, she performs scenes in Rising Stars in Concert with Ari Pelto and the Lyric Opera Orchestra. As a recipient of the 2019 The Lynne Harvey Foundation Scholarship in honor of her sister, Virginia Cooper Maier from the Musicians Club of Women in Chicago, Ms. Pogorelc performs in recital at the Chicago Cultural Center with pianist, Madeline Slettedahl and cellist, Sonia Mantell. She also returns to perform John Harbison's Mirabai Songs with Chamber Music at Bethany in May 2020. Following her season in Chicago, she will cover Morgana in Handel's Alcina at the Glyndebourne Festival in summer of 2020.
In Ms. Pogorelc's first season at the Lyric Opera of Chicago, she performed the roles of Noémie in Massenet's Cendrillon and the trainbearer in Strauss's Elektra. She also covered the roles of Ilia in Mozart's Idomeneo, Woodbird in Wagner's Siegfried and Dalinda in Handel's Ariodante. Closing out the season, she returned to Madison Symphony Orchestra to sing the Mater Gloriosa in Mahler 8/ "Symphony of a Thousand". She also participated in the Singing Britten residency with Britten–Pears Young Artist Programme in Snape Maltings.
Beyond the Aria with Craig Terry | Photo by Marcin Cymmer

Behind the scenes of Xerxes at the Glimmerglass Festival
Photo by Karli Cadel

Rising Stars of Lyric Opera | Photo by Kyle Flubacker
In Ms Pogorelc's 2017-18 season, she completed her studies at the Curtis Institute of Music, where she performed a graduation recital with pianist, Danielle Orlando. She debuted with the Bel Canto Chorus of Milwaukee, Madison Symphony Orchestra and New Jersey Symphony Orchestra, as well as making her Washington National Opera debut as Cunégonde in Francesca Zambello's production of Candide. She participated in the 2018 Mozart Residency at the Aix-en-Provence Festival.
Also in March of 2018, Emily was the recipient of The Ginette Theano Prize for Most Promising Talent, as well as being the youngest finalist of the inaugural Glyndebourne Opera Cup. She was featured as part of the Sky Arts series, broadcast all over Europe and in the United States on Medici.
The Glimmerglass Festival served as Ms. Pogorelc's artistic home for two summers as a young artist. In 2017, Ms Pogorelc starred as Romilda in Handel's Xerxes alongside countertenor John Holiday, and covered Laurey in Rodgers and Hammerstein's Oklahoma! She also performed as Johanna Barker in Sondheim's Sweeney Todd and Berenice in Rossini's L'occasione fa il ladro in the 2016 festival season.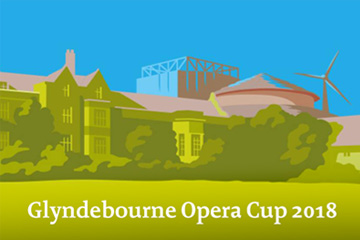 Most Promising Talent Award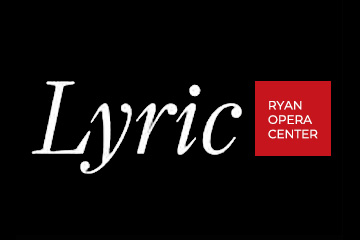 2019-20 ENSEMBLE MEMBER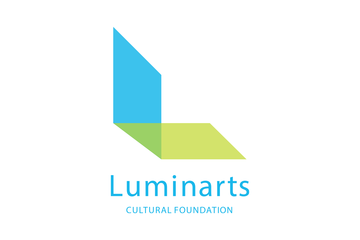 2020 Luminarts Fellow
Passionate about performing new works, Ms. Pogorelc sang in the New York premiere of Charlie Parker's Yardbird as Chan Parker, Charlie's fourth and final wife. The collaboration between Opera Philadelphia and the Apollo Theatre was especially significant as it was the first opera performed at the historic Apollo Theatre in Harlem. Additionally, it was broadcast on classical stations nationwide. In addition to Yardbird, Emily was a part of Opera Philadelphia's second Double Exposure performance, singing the title role in David Hertzberg's The Rose Elf. As a part of Opera Philadelphia's composer-in-residence program, Emily performed in a live-streamed masterclass with Dawn Upshaw, singing an aria from Missy Mazzoli and Royce Vavrick's opera, Breaking The Waves.
Ms Pogorelc is a recent graduate of the Curtis Institute of Music, under the tutelage of Mikael Eliasen and Julia Faulkner. During her studies at the Curtis Institute of Music, Pogorelc performed as Lisette in Puccini's La Rondine, Lucia in Benjamin Britten's The Rape of Lucretia, Le Feu in Ravel's L'enfant et les sortilèges, Barbarina in Mozart's Le nozze di Figaro, and Musetta in Puccini's La bohéme, as well as appearing in numerous recitals. She performed as a soloist for Luciano Berio's Sinfonia with the Curtis Symphony Orchestra, performing at Carnegie Hall under the baton of Ludovic Morlot.
"Soprano Emily Pogorelc's instrument seemed to grow more penetrating as it ascended into the upper extension, while never losing beauty of tone; and the coloratura was both legato and precisely articulated, with phrase lengths that made me sympathetically gasp for air… Pogorelc is demonstrating mastery of her instrument and maturity in her stagecraft that belie her youth."

Oliver Camacho, Vocal Arts Chicago
In addition to The Ginette Theano Prize at Glyndebourne Cup, Pogorelc received first prize in The Carolyn Bailey and Dominick Argento Vocal Competition, first place in the Hal Leonard Art Song Competition, the The Lynne Harvey Foundation Scholarship in honor of her sister, Virginia Cooper Maier from The Musicians Club of Women, the 2019 American Opera Society of Chicago Scholarship Award in honor of Ludmila Lazar, a grant from the Gerda Lissner/Liederkranz Foundation's Lieder/Art Song competition, and an Emerging Artist Award from Opera Index. In the 2017 Upper-Midwest Region of the Metropolitan National Opera Council Auditions, Ms. Pogorelc took second place. She has also won first place in numerous competitions, including Classical Singer Magazine Competition, The Schmidt Competition, The American Prize, and Wisconsin Conservatory of Music Art Song Festival. She is the 2014 Gold Award winner in the Classical Voice division at NFAA YoungArts and in June 2014, she was featured on National Public Radio's, From the Top.
Ms. Pogorelc is from Milwaukee, Wisconsin and currently resides in Chicago, Illinois.
---