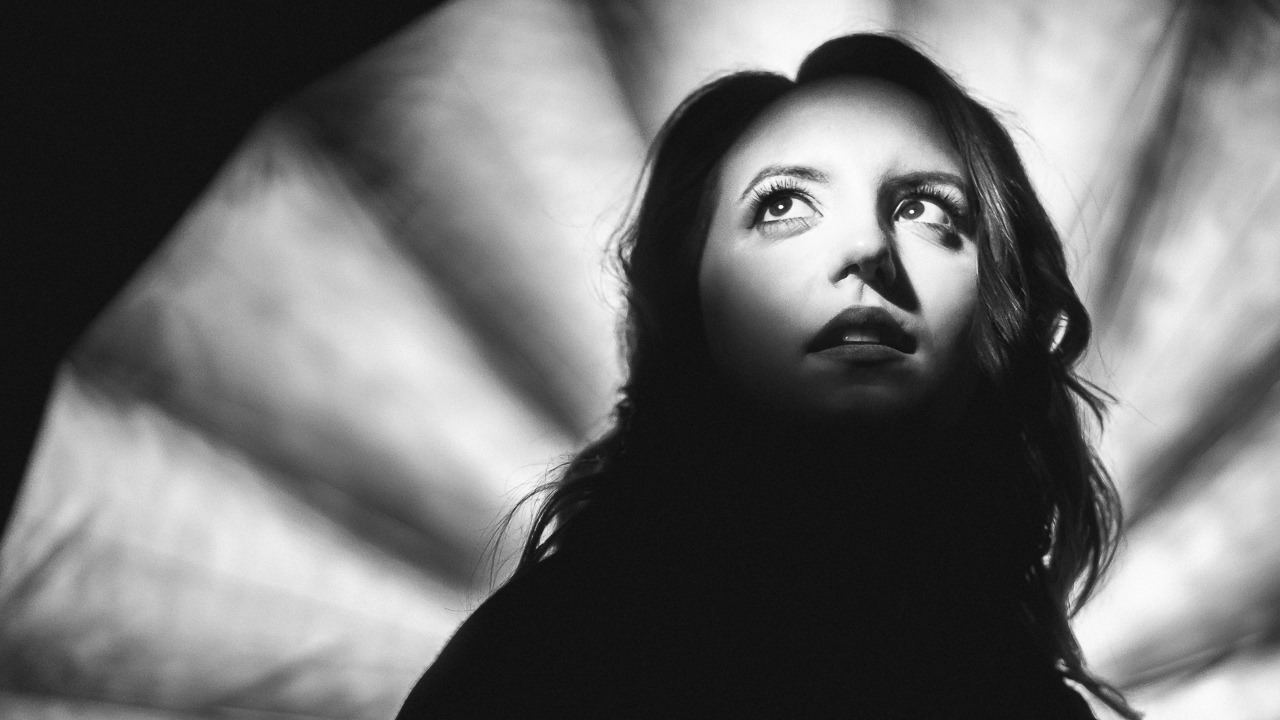 "lively, incisive soprano"

New York Times
Rising American soprano Emily Pogorelc is considered one of the most gifted singers of her generation and is praised by critics and audiences alike for her soaring, unique voice and her captivating stage presence.
Emily Pogorelc's 23/24 season is marked by five major role and house debuts, respectively. She begins the season with a house and role debut singing Servilia in La Clemenza di Tito at the Royal Danish Opera Copenhagen, a role which is also the vehicle for her debut with the Festival d'Aix-en-Provence in 2024. The soprano returns to the Bayerische Staatsoper Munich for her final season as an ensemble member, making her role debut as Ilia in Idomeneo and reprising her successful portrayals of Pamina in Zauberflöte and Adina in L'Elisir d'Amore. She returns to the Semperoper Dresden for a revival of Rolando Villazón's production of La Sonnambula, a role she debuted to critical acclaim in the 22/23 season. Emily Pogorelc makes another house and role debut as Lucia di Lammermoor at Staatsoper Hamburg later in the season. In her native US, Emily Pogorelc makes her eagerly awaited house debut as Lisette in Puccini's La rondine at the Met before closing the season with another role debut, Cleopatra in Handel's Giulio Cesare for Opera Theatre of Saint Louis.
On the concert stage, Emily Pogorelc joins Rolando Villazón for an open-air gala in Bratislava. She collaborates with the Camerata Salzburg, presenting Mozart arias, and later returns to Salzburg to perform Mozart's Requiem with the Mozarteumorchester Salzburg under the baton of Pablo Heras-Casado.
Last season, Emily Pogorelc made six role debuts, most notably a celebrated portrayal of Amina in La sonnambula at Semperoper Dresden and Juliette in Roméo et Juliette in her hometown of Milwaukee, Wisconsin. She made her recital debut at the Kennedy Center in DC and appeared in concert at the Mozartwoche festival in Salzburg. As an ensemble member of Bayerische Staatsoper, she made debuts as Pamina in Die Zauberflöte, Soeur Constance in Dialogues des Carmelites and Xenia in Boris Gudonov, and appeared as Gretel in Hänsel und Gretel and Vierte Magd in Elektra under the baton of Maestro Vladimir Jurowski. Pogorelc's schedule also included performances as Der Hirt in Tännhäuser at the Salzburg Osterfestspiele, Norma in Marina Abramovic's 7 Deaths of Maria Callas at the Royal Theatre Carré in Amsterdam, and a Blumenmädchen in Parsifal with Edward Gardner and the Bergen Philharmonic. She also became part of Deutsche Grammophon's new series "Rising Stars" on STAGE+, showcasing the best young talents in classical music.
In 2022, Ms. Pogorelc became an Associate Artist with the The Mozartists in London and she was featured in their third volume in their acclaimed 'Sturm und Drang' series. The recording features her in arias by Schweitzer and Paisiello.
"But the stand-out feature here is the sensational contribution of American soprano Emily Pogorelc, who is rapidly becoming a star on the European operatic scene. Her singing here has superb technical sureness, state-of-the-art command of the music's wild emotional switchbacks and firework-display virtuosity to match…The far finer expressive range and sensibility of Paisiello's idiom reveals her as an artist of much soul as well as brilliance."

Malcolm Hayes, BBC Music [December 2023]
During the 2021/2022 season, she returned to Bayerische Staatsoper where she performed Adina in L'elisir d'amore, Musetta in La bohème, and Lauretta in Gianni Schicchi, among other roles. As a guest artist, she debuted at the Glyndebourne Festival as Cherubino, while in concert she performed Brahms' Ein deutsches Requiem with the Iceland Symphony Orchestra under the baton of Bertrand de Billy, Mozart concert arias in a concert with Rolando Villazon and the Luxembourg Philharmonie and a program of arias written and heard by Mozart in 1771 with Classical Opera in London. She also was a prize winner in the 2021 Operalia Competition at the Bolshoi Theatre in Moscow.
In the 2020-2021 season, Ms. Pogorelc, as part of her inaugural season as an Ensemble member with the Bayerische Staatsoper, sang Cherubino in Le nozze di Figaro, Sofia in Il signor Bruschino, Gretel in Hänsel und Gretel, Ein Liebespaar/Suor Genovieffa/Lauretta in Il Trittico, the soprano soloist in a Baroque concert presentation, Violetta Valéry in Marina Abramović's 7 Deaths of Maria Callas and die Zaunschlüpfer in Walter Braufels' Die Vögel.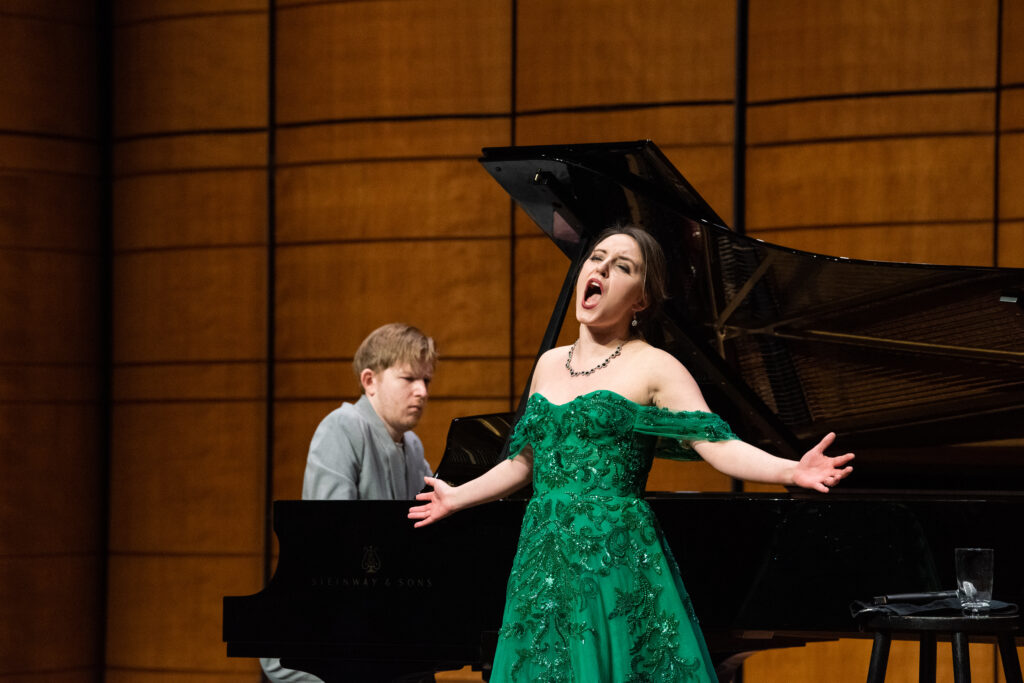 Cancellations resulting from the Covid-19 pandemic include Marzelline in Fidelio and Nannetta in Falstaff with the Bayerische Staatsoper, Servilia in La clemenza di Tito with Bergen National Opera in Norway, and covering Morgana in Alcina with the Glyndebourne Festival.
A former member of The Patrick G. and Shirley W. Ryan Opera Center at Lyric Opera of Chicago, Ms. Pogorelc was seen as Masha in Tchaikovsky's Queen of Spades, Noémie in Massenet's Cendrillon and die Schleppträgerin in Strauss's Elektra, and covered Ilia in Mozart's Idomeneo, Dalinda in Handel's Ariodante, Zerlina in Don Giovanni, Waldvogel in Wagner's Siegfried and Woglinde in both Wagner's Das Rheingold and Götterdämmerung.
Before joining the Ryan Center, Ms. Pogorelc made her Washington National Opera and Kennedy Center debut, portraying Cunégonde to great acclaim in Francesca Zambello's production of Bernstein's Candide. She also sang Romilda in Handel's Xerxes, Johanna in Sweeney Todd and Berenice in an English translation of Rossini's L'occasione fa il ladro at the Glimmerglass Festival.
Off the operatic stage, Ms. Pogorelc has performed with Madison Symphony Orchestra as Mater Gloriosa in Mahler 8/ "Symphony of a Thousand" as well as their holiday season concert, soprano soloist in Mozart's Requiem with the New Jersey Symphony, soprano soloist in Faure's Requiem at Fox Valley Orchestra, and was also a soloist for Luciano Berio's Sinfonia with the Curtis Symphony Orchestra, traveling to perform at Carnegie Hall under the baton of Ludovic Morlot.
Passionate about performing new works, Ms. Pogorelc sang in the New York premiere of Charlie Parker's Yardbird as Chan Parker, Charlie's fourth and final wife. The collaboration between Opera Philadelphia and the Apollo Theatre was especially significant as it was the first opera performed at the historic Apollo Theatre in Harlem. Additionally, it was broadcast on New York City's classical music station, 105.9 WQXR (distributed nationally by the WFMT Radio Network). In addition to Yardbird, Emily was a part of Opera Philadelphia's second Double Exposure performance, singing the title role in David Hertzberg's The Rose Elf. As a part of Opera Philadelphia's composer-in-residence program, Emily performed in a live-streamed masterclass with Dawn Upshaw, singing an aria from Missy Mazzoli and Royce Vavrick's opera, Breaking The Waves.
Ms Pogorelc is a 2018 graduate of the Curtis Institute of Music, under the tutelage of Mikael Eliasen and Julia Faulkner. She also has participated in residencies at Aix-en-Provence Festival (Mozart Académie) and the Britten–Pears Young Artist Programme at Snape Maltings, in conjunction with the Aldeburgh Festival (Singing Britten Residency).
Committed to the tradition of art song, Ms. Pogorelc performed at the Chicago Cultural Center with pianist, Madeline Slettedahl and cellist, Sonia Mantell in conjunction with Musicians Club of Women in their 2019-20 recital series. She has performed in recital at Curtis Institute of Music, Chamber Music at Bethany, Chautauqua Institution and was selected as a competitor at the 2019 Wigmore Hall/Independent Opera International Song Competition with pianist, Chris Reynolds. She also has appeared in recital on the WFMT Ryan Opera Center recital series.
"Soprano Emily Pogorelc's instrument seemed to grow more penetrating as it ascended into the upper extension, while never losing beauty of tone; and the coloratura was both legato and precisely articulated, with phrase lengths that made me sympathetically gasp for air… Pogorelc is demonstrating mastery of her instrument and maturity in her stagecraft that belie her youth."

Oliver Camacho, Vocal Arts Chicago
At the inaugural Glyndebourne Opera Cup, Ms. Pogorelc was the youngest finalist and the recipient of The Ginette Theano Prize for Most Promising Talent. The competition was featured as part of the Sky Arts series, broadcast all over Europe and in the United States on Medici. In her 2019-20 season, Ms. Pogorelc was a semi-finalist in The 2019 Queen Sonja International Music Competition, receiving the honor of performing for Queen Sonja of Norway. She also was awarded the Lynne Cooper Harvey Foundation Award from the Musicians Club of Women and the 2020 Luminarts Classical Voice Fellowship.
Ms. Pogorelc is a proud native of Milwaukee, Wisconsin.
---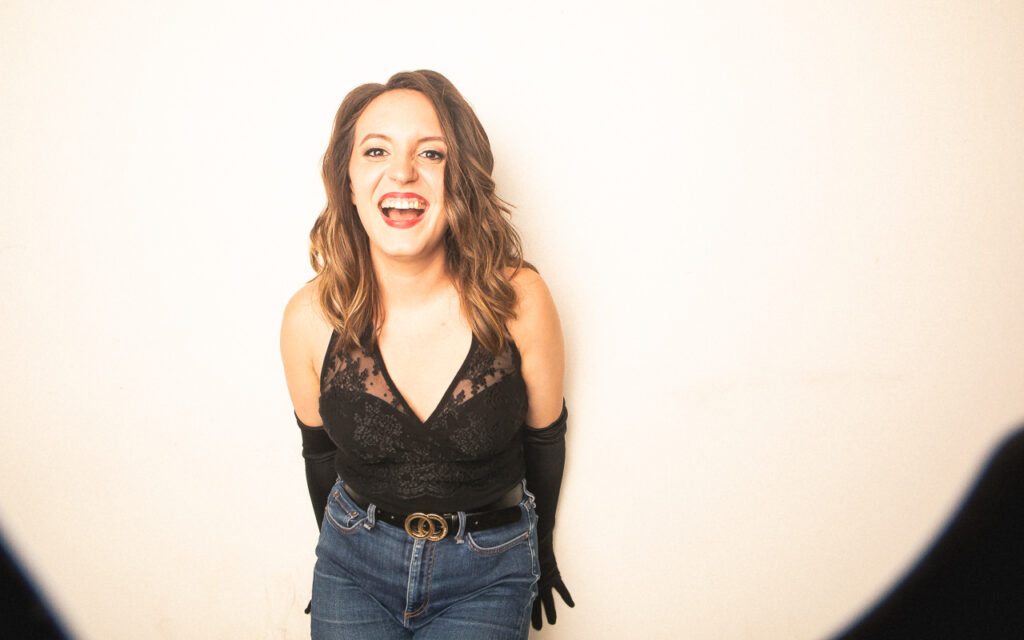 Previous Awards
Carolyn Bailey and Dominick Argento Vocal Competition | 1st Prize
Hal Leonard Art Song Competition | 1st Place
Gerda Lissner/Liederkranz Foundation's Lieder/Art Song competition | Grant Recipient
Opera Index Emerging Artist Award | Recipient
Metropolitan National Opera Council Auditions | 2nd Place (Upper-Midwest Region)
Classical Singer Magazine Competition | 1st Place
Schmidt Competition | 1st Place
The American Prize | 1st Place
Wisconsin Conservatory of Music Art Song Festival | 1st Place
NFAA YoungArts (Gold Award in Classical Voice division) | 2014 Gold Award winner
National Public Radio's "From the Top" | Featured in June 2014