Gala Concert with Rolando Villazón in Bratislava, Slovakia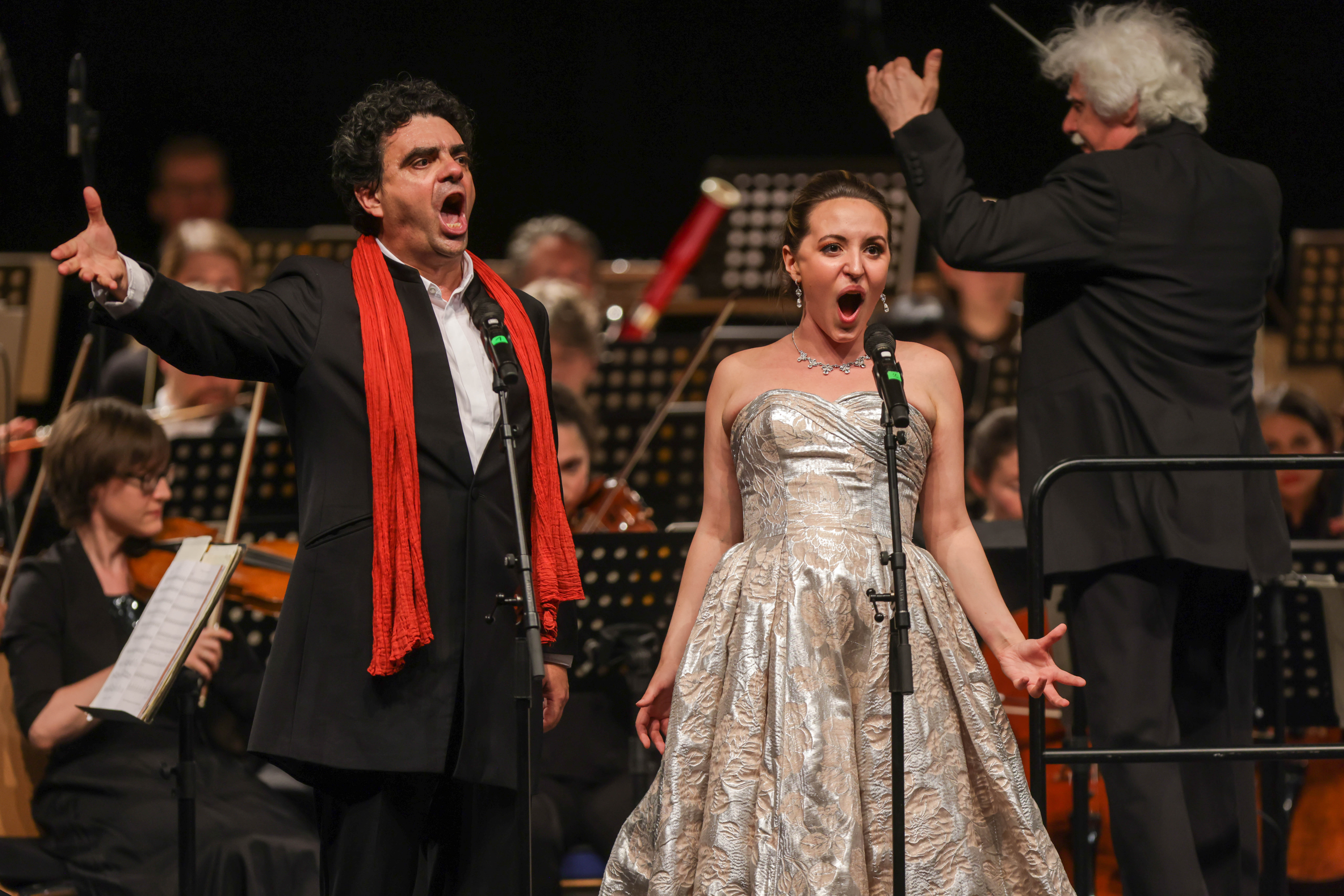 Concert with Rolando Villazón and Slovak Philharmonic
Rolando Villazón, tenor
Emily Pogorelc, soprano
Slovak Philharmonic
Conductor: Guerassim Voronkov
Spectacular Night of Opera: Rolando Villazón and Slovak Philharmonic Open the Symphony of Art Festival in Bratislava!
Mark your calendars for a musical extravaganza featuring the world-renowned tenor, Rolando Villazón, and the enchanting soprano, Emily Pogorelc, accompanied by the illustrious Slovak Philharmonic. On September 1, 2023, history will be made as these exceptional artists unite for the first time in Slovakia at the stunning venue in Bratislava, marking the opening concert of the Symphony of Art Festival.
Under the baton of the esteemed conductor Guerassim Voronkov, prepare to be mesmerized by a captivating repertoire that spans the ages. The evening's program will encompass masterpieces by musical titans like Mozart, Verdi, and Offenbach, promising a night of unforgettable melodies and vocal prowess.
The anticipation is high as the echoes of their previous collaboration still resonate in the hearts of music enthusiasts. As described by the Oberösterreichisches Volksblatt after a previous concert, "Emily Pogorelc's splendid voice blended seamlessly with Villazon's, creating breathtaking duets that left audiences yearning for more. The exuberant response, including five encores, attests to the magic these two artists conjure on stage".
This event is a must-attend for anyone passionate about opera, music, and the sheer joy of live performances. Join us on this momentous evening as we welcome Rolando Villazón to Slovakia, accompanied by the Slovak Philharmonic, for an enchanting experience that will linger in your heart long after the final note.
Be part of history as this captivating concert kicks off the Symphony of Art Festival, celebrating the intersection of music and culture in the heart of Bratislava. Get your tickets now and immerse yourself in the spellbinding world of opera at its finest!