Gretel in Hänsel und Gretel
December 18, 2022 @ 5:00 pm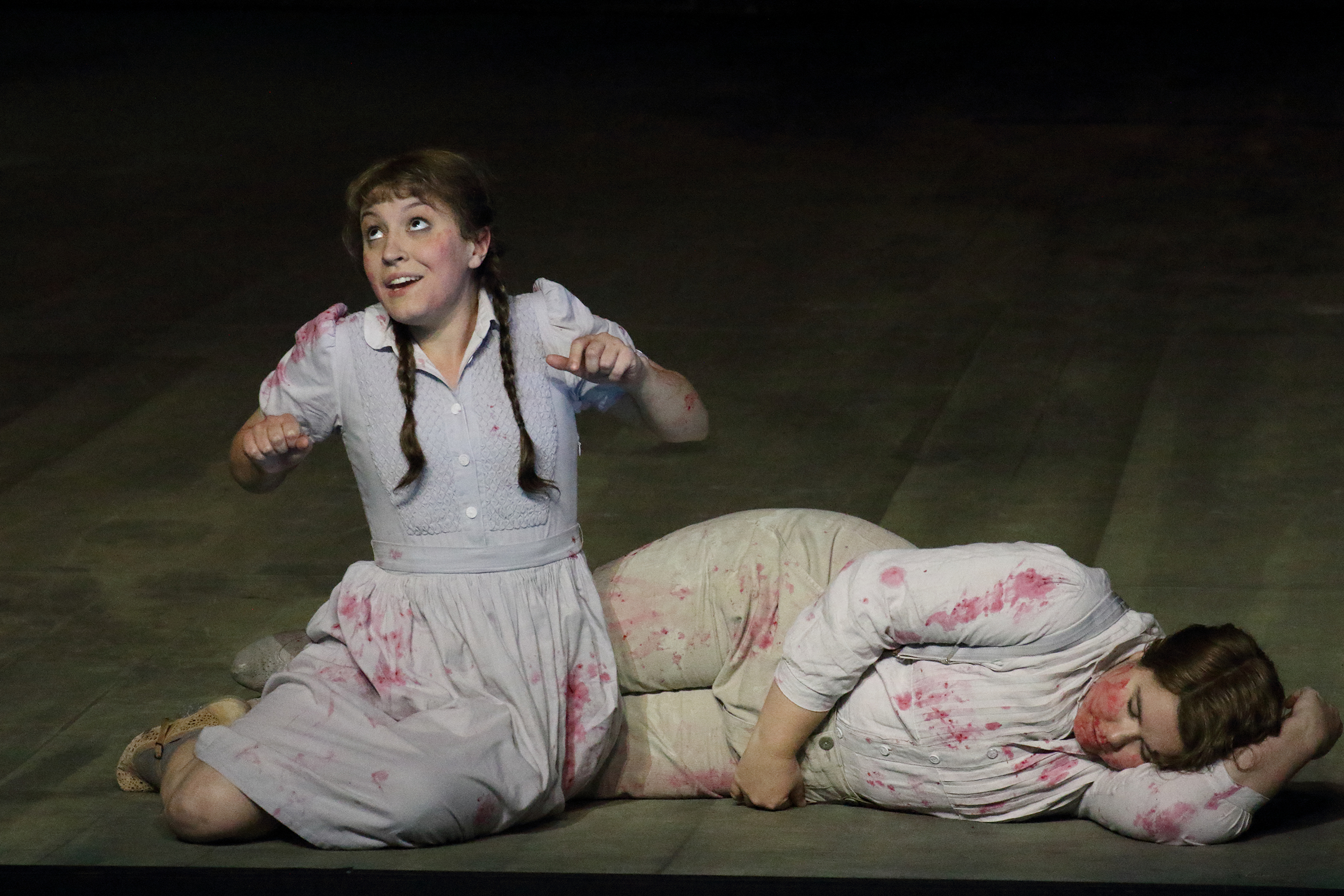 Fairy Tale Opera in Three Acts
Composer: Engelbert Humperdinck · Libretto: Adelheid Wette
In German with English and German surtitles
BESETZUNG:
Musikalische Leitung (Conductor): Titus Engel
Inszenierung (Director): Richard Jones
Peter, Besenbinder: Markus Eiche
Gertrud: Lindsey Ammann
Hänsel: Daria Proszek
Gretel: Emily Pogorelc
Die Knusperhexe: Kevin Conners
Sandmännchen: Xenia Puskarz Thomas
Taumännchen: Elmira Karakhanova
Bayerisches Staatsorchester
Children's chorus of the Bayerische Staatsoper
#BSOhänsel
About Hänsel und Gretel:
Since its first performance in 1893, Humperdinck's most famous opera Hansel and Gretel has remained constantly popular, becoming over the generations almost synonymous with the first family visit to the opera. "Brother come and dance with me!" – "Susie, dear Susie" – a dancing brother and sister, the Dew Fairy and the Sandman, the Witch and the parents: a collection of all the fairy tale elements of the 19th century. And yet this is also a tale of hardship, hunger and the desire for abundance with a clear moral: "When the need is greatest, God the Lord puts out His hand!"
And, in Richard Jones' opulent, brilliant setting, it's a real must!