Salzburg, Austria: Soprano Emily Pogorelc made her debut performance at Mozartwoche 2023 in Salzburg with a concert alongside the Iberacademy Orchestra under the direction of its chief conductor, Alejandro Posada. The performance marked the first time the Iberacademy Symphony Orchestra appeared before the Salzburg public with a symphony concert in the Great Hall of the Mozarteum Foundation.
The concert featured a repertoire of Mozart works, including "Ruhe Sanft" from Zaide, "Parto M'affretto" from Lucio Silla, and concert arias "Nehmt meinen Dank" and "Bella mia Fiamma". Pogorelc captivated the audience with her melodious middle register and radiant silver sound in the high register, accompanied by Posada's expert direction.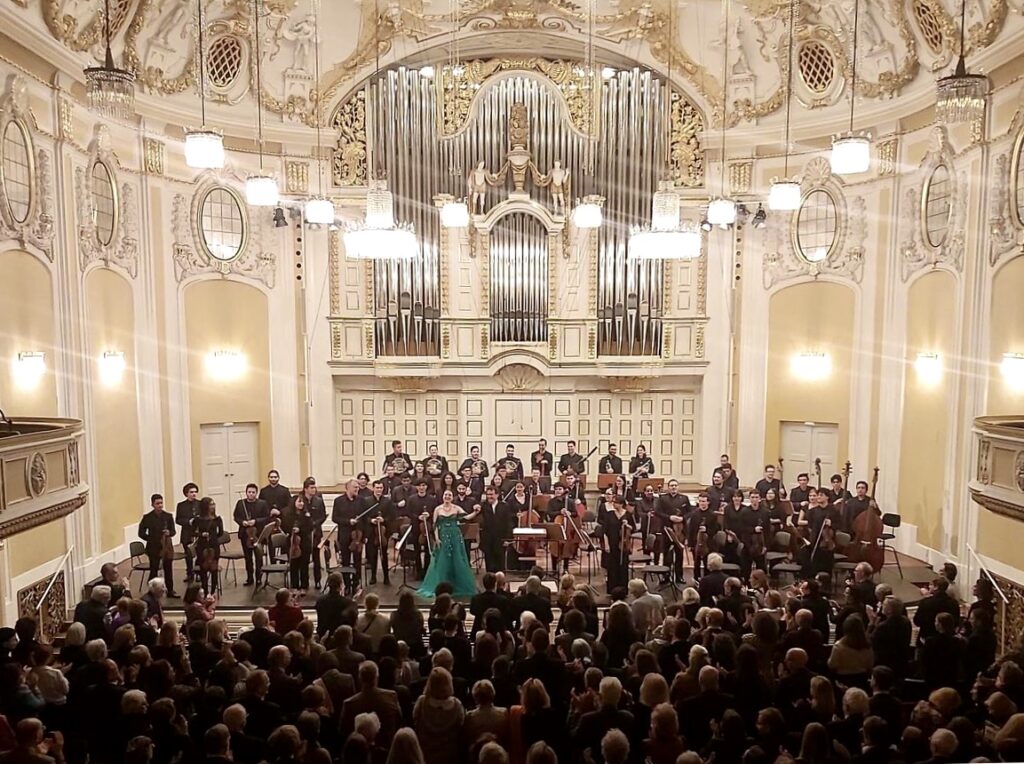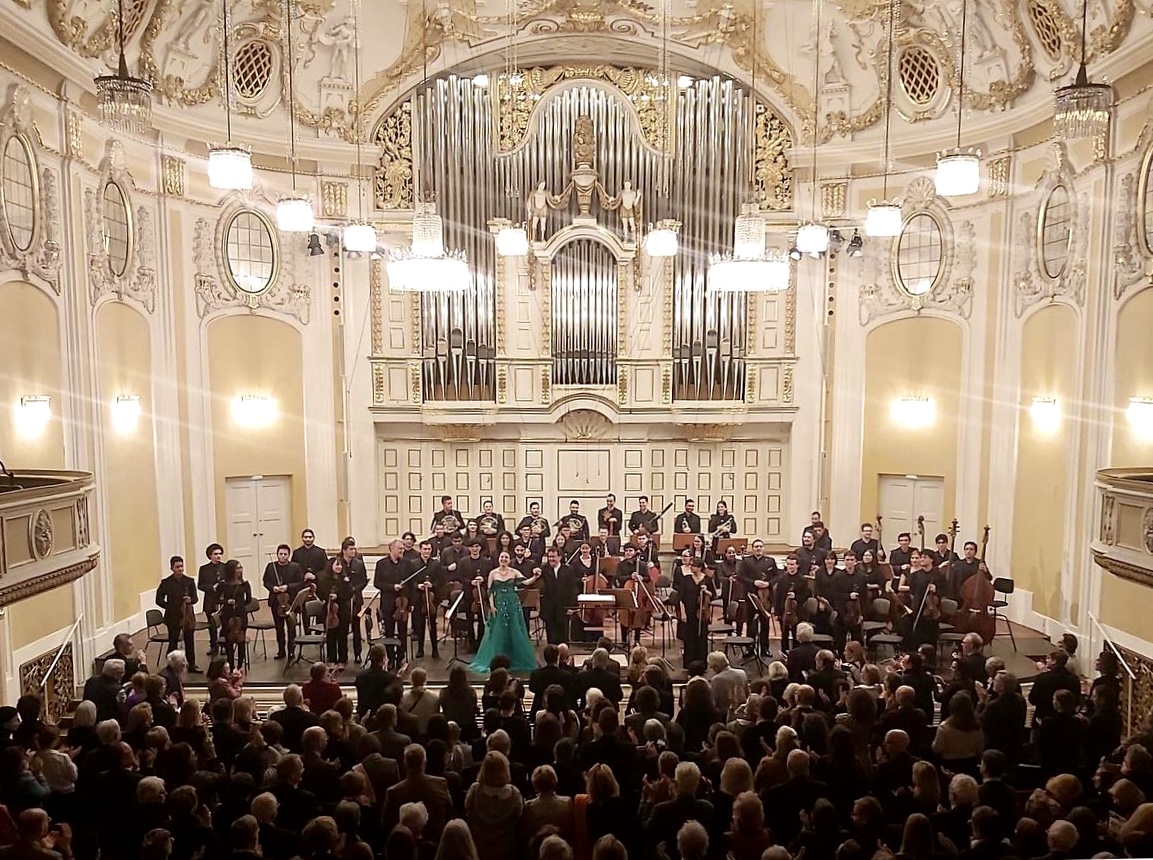 In a review by Drew Punkt Kultur, Pogorelc was praised for her stage talent, agility in movement and facial expressions, and her very capable voice. The reviewer noted that "Pogorelc's Italian articulation was just as accurate as her German, and that she had a twinkle in her eye when it came to textual blossoms. In the aria of Giunia from Lucio Silla and the concert masterpiece Bella mia fiamma, addio KV 528, Pogorelc was able to show her talent for expressive theatricality, accompanied breathlessly and never too loudly by Posada".
Iberacademy is a music program dedicated to the comprehensive and holistic development of Latin American talent. The program goes beyond university education and focuses on early identification and promotion of talent in the context of orchestral and chamber music practice, supported by renowned teachers. Through its scholarship program, young musicians, often from disadvantaged backgrounds, receive access to university studies, mentoring, pedagogical training, and elements of social responsibility. This approach equips future generations of musicians with the tools to reflect on and shape their role as artists in society as musicians, educators, and entrepreneurs. This opens up a wide range of professional opportunities in music, beyond a career as a soloist or orchestral musician.
The Mozarteum Foundation's Great Hall was the perfect setting for this musical celebration.
In conclusion, Emily Pogorelc and the Iberacademy Orchestra's performance at Mozartwoche 2023 in Salzburg was a musical triumph, marking a memorable moment in both Emily Pogorelc's rising career and Salzburg's cultural history. The Iberacademy's dedication to developing Latin American talent is a testament to the positive impact that music education can have on individuals and society as a whole.