Ms. Emily Pogorelc is the recipient of the 2020 Lynne Cooper Harvey Foundation Award from the Chicago organization, Musicians Club of Women. Generously funded by the Lynne Cooper Harvey Foundation, this award is a monetary scholarship of $10,000, as well as a free three year membership in MCW and includes future MCW performance opportunities. This honor is given to one exceptional female vocal performer aged 20-32 through an audition, this year held on March 14, 2020.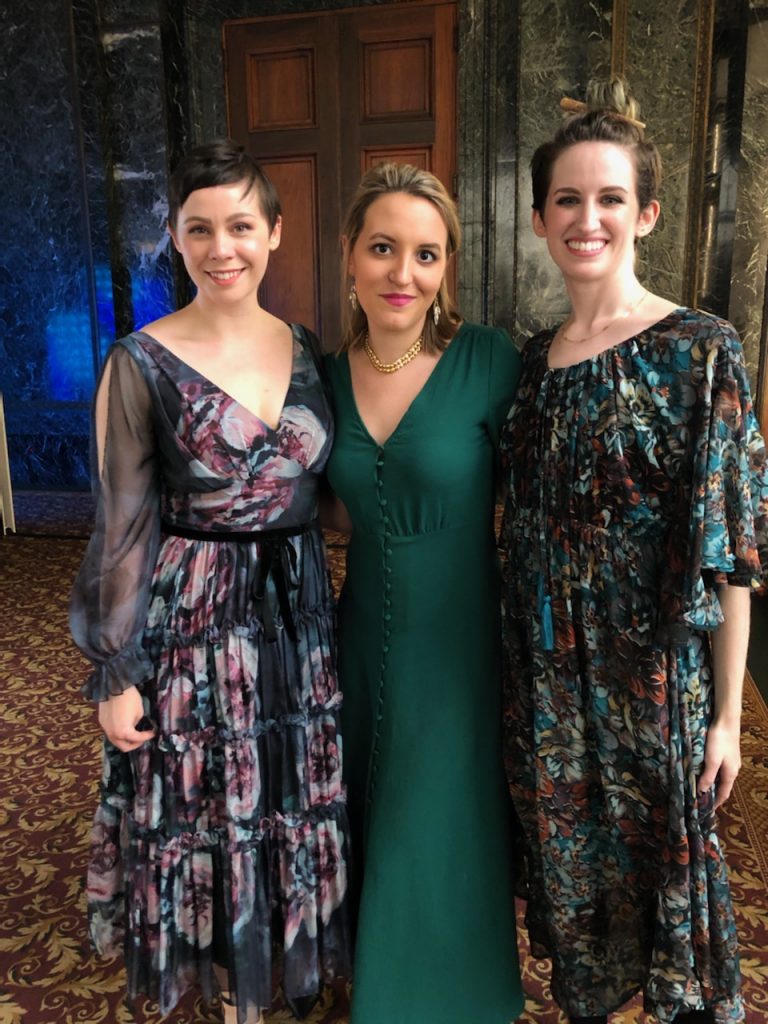 Previously, Ms. Pogorelc received the The Lynne Harvey Foundation Scholarship in honor of her sister, Virginia Cooper Maier from MCW, and gave a recital at the Claudia Cassidy Theatre in the Chicago Cultural Center.
The Musicians Club of Women, established in 1873, has a mission of supporting women musicians through philanthropy and opportunities. The organization began their scholarship program in 1893 and has grown over the years, allowing MCW to annually offer scholarships and awards to support talented young women in the highly competitive field of classical music. The awards provide their recipients with financial support, mentorship, and performance opportunities. MCW awards over $50,000 annually in merit-based scholarships to support the professional development and advancement of talented female musicians in the greater Chicago area. They also host the Award Winners in Concert series at the Chicago Cultural Center to highlight these emerging artists.
Ms. Pogorelc states, "I am so honored to be the 2020 recipient of the Lynne Cooper Harvey Foundation Award. The continued support of Musicians Club of Women means so much as I establish myself as an emerging artist, especially interested in the tradition of art song. Since I arrived as a young artist in the Ryan Opera Center at Lyric Opera of Chicago, I have been completely welcomed with the constant support of the classical music community in Chicago. I look forward to using this scholarship to continue my studies and assist me in my upcoming move to Munich, Germany,".
For more information on Musicians Club of Women and their scholarship auditions, visit https://www.musiciansclubofwomen.org/.
latest Running Sneakers | 『アディダス』に分類された記事一覧